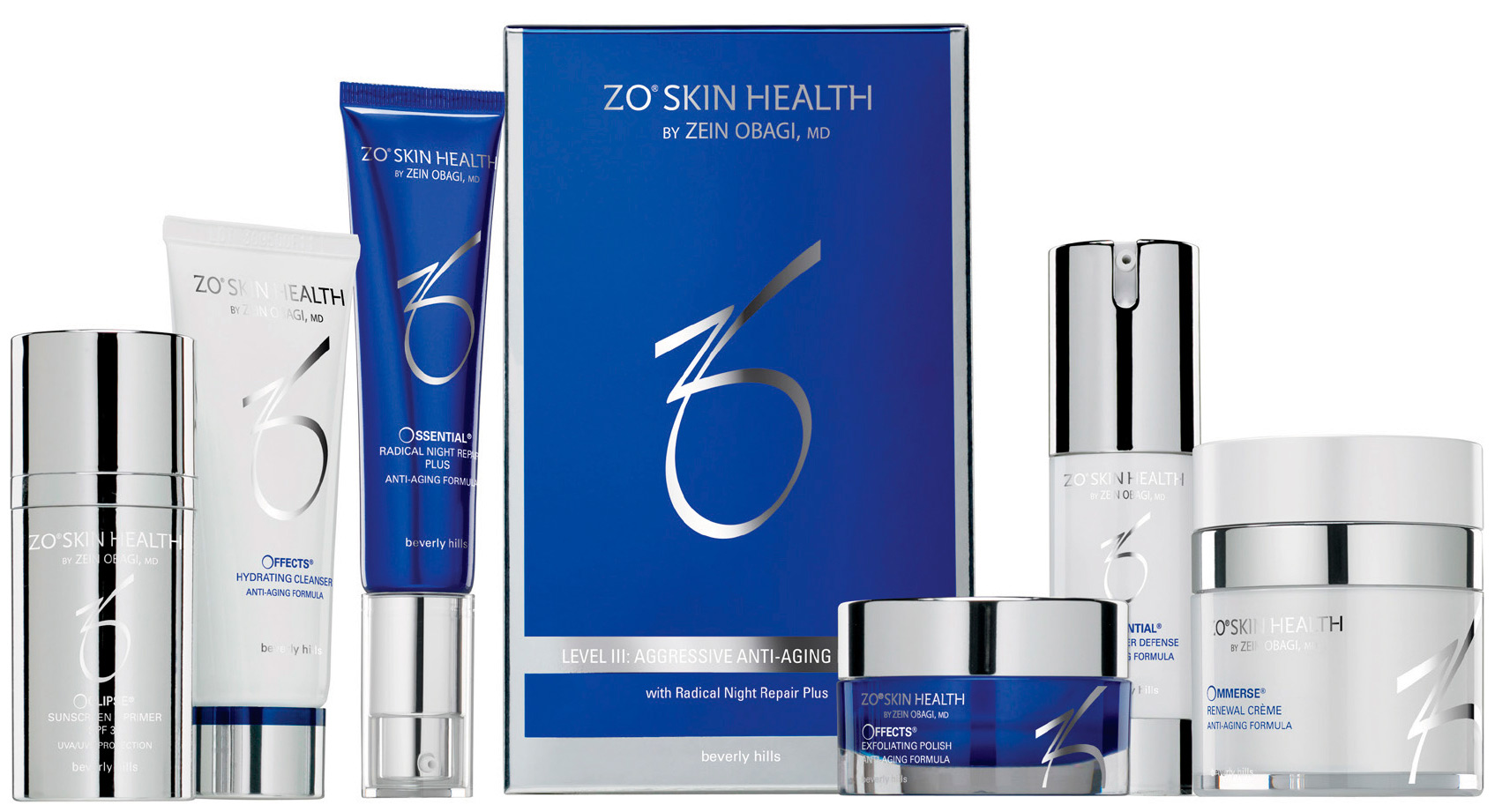 Twenty-five years ago, Dr. Zein Obagi pioneered the concept of skin health and shattered the status quo when he conceived of, and brought to market, a line of medical skincare products – the original Obagi Nu-Derm® System – that transformed aging skin.
Dr. Obagi has a new company, ZO Skin Health, and a new line-up of products which continue to advance skincare to new heights with state-of-the-art formulations which Nu-Derm® simply can't match
Potent antioxidants to neutralize damaging free radicals
DNA and barrier repair enzymes to boost your body's natural defenses
Proprietary hydrators and conditioners for less irritation and inflammation
Advanced peptides to stimulate collagen and elastin production for increased skin density
The ZO Skin Health line-up is more effective with calming agents for less irritation. And it is significantly less expensive.
South Tampa Dermatology is proud to be the first dermatology practice in Tampa to offer its patients the ZO Skin Health Products.